"There's always a journey that begins in transformation as you explore the world on the wings of inspiration. Sora Saud Trading Company's vision is to impact society by sharing real-life experiences and stories within each concept developed and infused with passion and tradition"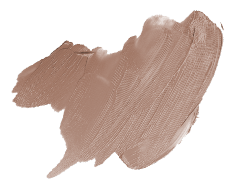 Our
Brands
Buy less. Choose well. Make it last.
With SO. by Sora Saud, we think every special purchase in our past has its own story, from that piece of vintage clothing to unforgettable housewares, to that one-of-a-kind item that ties a room – and a conversation – together. That's why our focus is on sustainability – and how things make us feel over time – versus their initial novelty. Our upsell shop features storefront and online options, allowing sellers to sell pre-loved items while inviting buyers to give these hand-selected products a new home – and a new story.
Happiness is a box away
Gioia is a subscription box service delivering joy directly to doorsteps. Gioia was inspired by the warmth and (most likely, overdue) feeling of relaxation you experience whenever you first cosy up with a good book. We hope this extra dose of "me-time"; enriches subscribers' lives. Each box features a handpicked book and five goodies.
A Mother's Heart & A Daughter's Soul
Call it a love language – the story of SOLY began well before my mother and I even realised it. My mother's sketchbook captivated my attention as a young girl. What grew from an artistic passion blossomed into a mother-daughter creative connection – and SOLY was born. Together, we create one-of-a-kind works of art, all versatile, classic and timeless. We hope our jewels become one with our customers and their families as generational heirlooms.
Experience. Taste. Inspire.
I envisioned SO. Fleur is a place you don't want to leave. Where you find inspiration as you linger in its beauty. My vision was to create the feeling of a conservatory. The flagship store boasts a floral section filled with creatively built bouquets. An upper mezzanine level housing an open mirror room, perfect for company-hosted classes or rentable event space. Finally, the stunning centrepiece of SO. Fleur is the lounge, where guests are treated to French-Mediterranean dining and our signature line of coffee and tea. SO. Fleur is a host to all – the perfect space for cosy meetings to friends enjoying simple moments over a good cup of coffee and tea. In short, it's a space meant to warm the heart.
Fourteen books are discovering 13 regions of the Kingdom of Saudi Arabia.
Saudi Arabia is a treasure to be explored and celebrated. To honour my country, I created the Sora Collection, a 14-book series and a love letter to my country. Within the pages, I tried to capture the essence of Saudi to share with the rest of the world. From beautiful sights and flavours to our diverse history stretching back for thousands of years to the people – my people – whose kindness and hospitality forever changed me, this series exposes the heart of the Kingdom by digging deep into each one of our 13 regions.
More than a Market.
A companion piece to SO.Fleur, yet a gem of its own, SO. Fleur Market brings its delights. With a mini-market feel, guests can dine at our community table, enjoying a memorable breakfast or a mocktail from the bar. The market will also sell high-end grab-and-go food options throughout the day.
Steeped in Tradition. Inspired by Hospitality.
Inspired by over 4,000 years of tradition, Sora Tea is a celebration of that spirit of hospitality that brings us all together. Bold in taste, just like our packaging, we have custom blended each tea flavour straight from fields worldwide, with various distinctive offerings unique to our signature brand. And for coffee lovers, my handpicked blends represent some of the finest brews available today. From my tearoom to theirs, I invite tea and coffee lovers everywhere to share the moment, elevate their senses, and inspire a conversation.
Your Key to an Exclusive World.
Keys to an exclusive world: Inspired by my Saudi roots, the art of hospitality has always been an essential part of my life. From large-scale events to small household get-togethers, I find the greatest joy in the minor details. It is here where I believe true beauty lies, and this is the essence of SO.d'Or. Led by world-class professionals, SO.d'Or offers high-end concierge services, professional and household service development, and mystery shopper programming.
Elevate Your 6th Sense.
Starkly beautiful yet peaceful. That's one of Saudi's most incredible sights – the desert. Inspired by my desert excursions, I look to bring accessibility to this incredible natural wonder through SO.06, offering clients the memorable experience of desert camping while creating a one-of-a-kind, luxurious escape.
Serving people…with innovation.
In partnership with my husband, I was proud to co-found Ahyaha Foundation, an organisation dedicated to supporting humanitarian outreach. Sustainability and innovation are at the heart of our work as we lead projects that foster human development through interactive community programming. Simply put, our mission is to create better possibilities for today's generation – and tomorrow's potential.
Company Profile Presentation
Download our company profile presentation with information on who we are and everything you need to know about all our brands.